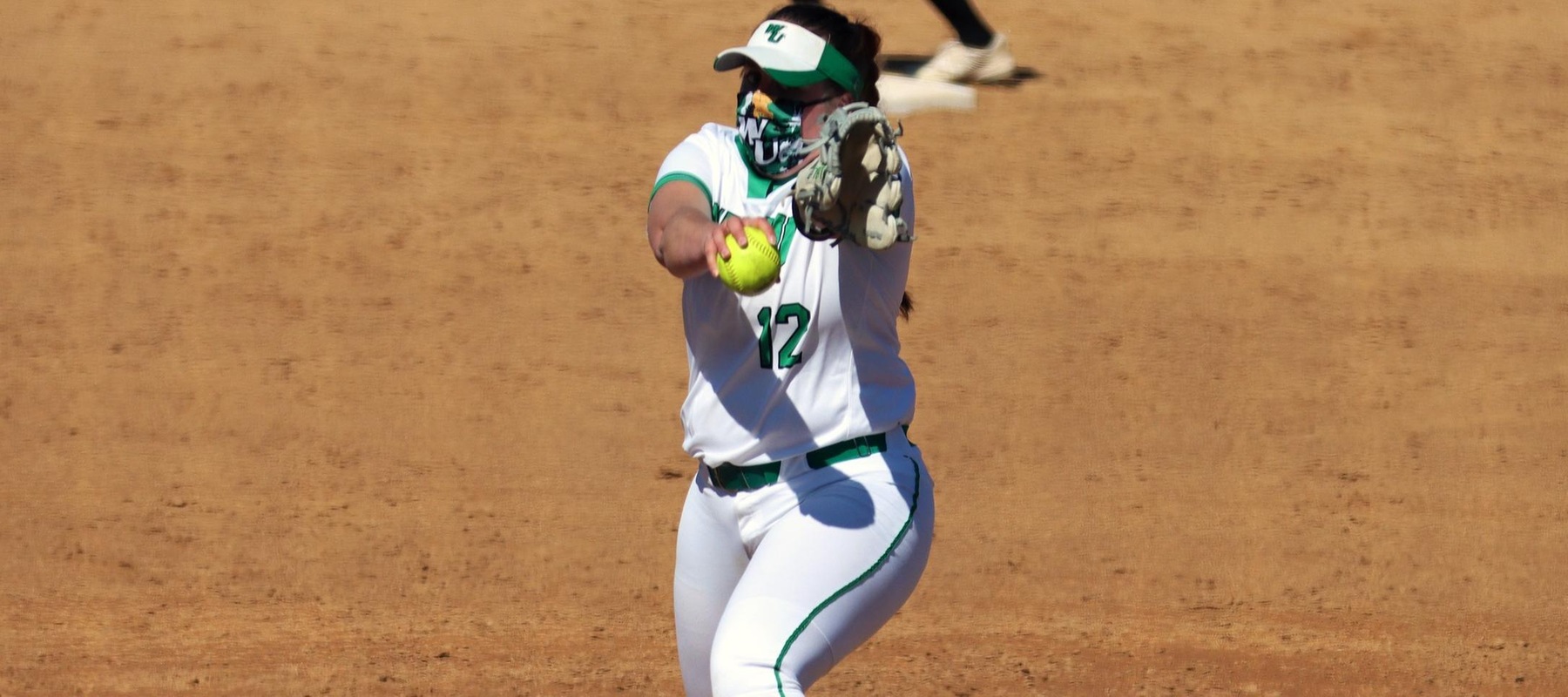 PHILADELPHIA, Pa. - - The Wilmington University softball team got back in the win column on Thursday by sweeping Holy Family, 14-4 (5 innings) and 10-0, in Central Atlantic Collegiate Conference action at Bensalem High School.
GAME 1:
The Tigers (0-11, 0-7 CACC) jumped out to an early lead with four runs in the bottom of the first, but the Wildcats (7-5, 7-3 CACC) answered by crossing the plate 11 times in the top of the second.
With the bases loaded, Alyssa Velasquez knocked in a pair before Lauren Lopez added two more with a bases loaded single as well. Annie Davila followed with an RBI double before Haley Downin singled to left for another RBI and an 8-4 lead. An error brought two more in before a fielder's choice capped the scoring as the Wildcats led 11-4.
The Wildcats sparked a two-out rally in the fourth, all starting with a Kiersten Comer walk. Courtney Dellinger knocked in a run with a single and then Alyssa Velasquez capped the scoring with another RBI single, extending the lead out to 14-4.
Alyssa Velasquez went 2-for-4 with three RBI from the leadoff position while Haley Downin batted 2-for-3 with two runs scored.
Downin came on in relief in the first inning and went 3.1 while allowing just four hits for the win. Alexandra Ballester tossed the final 1.2 scoreless and hitless innings to close out the game.
GAME 2:
The Wildcats jumped out fast in game two, putting Holy Family on their heels from the start. A double steal scored the first run before Annie Davila singled in Lauren Lopez and then Arianna Milan walked with the bases loaded and the Wildcats had a 3-0 lead after one inning.
Single runs in the second and third innings pushed the lead out to 5-0 and then the Wildcats capped the sweep with two runs in the sixth and three more in the seventh.
With two outs in the sixth, Isabella Eleazar singled into left, scoring Courtney Dellinger and Velasquez to move ahead 7-0.
Lauren Lopez smacked an RBI double in the top of the seventh and an error plated two more, capping the scoring at 10-0.
Haley Downin went 3-for-3 with three runs while Annie Davila batted 2-for-5 with two RBI. Alexandra Ballester tossed a complete game, four-hit shutout to improve to 3-2 on the year. She struck out eight in the win.
UP NEXT:
The Wildcats return home on Saturday for another CACC doubleheader. They host Dominican at Asbury Field with the first pitch scheduled for 12:00 p.m.