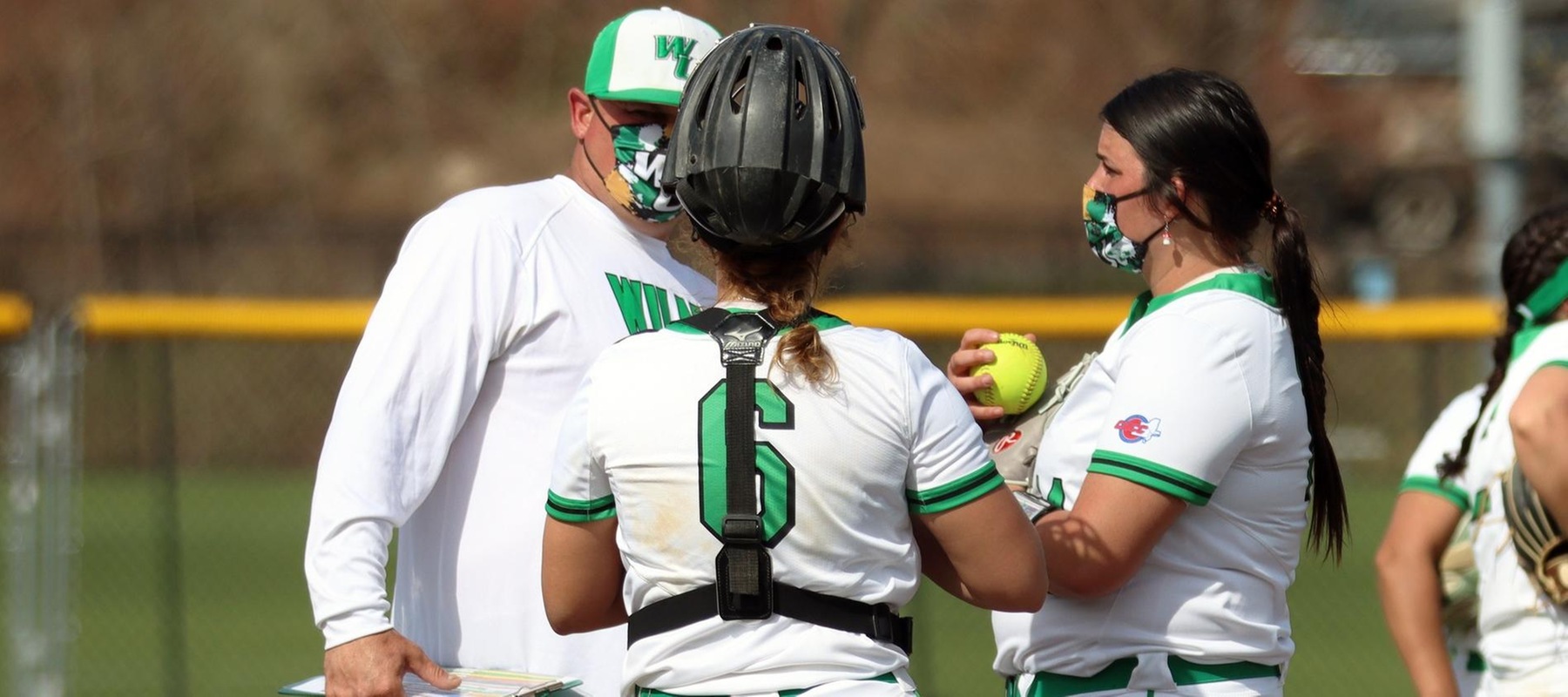 KUTZTOWN, Pa. - - The Wilmington University softball team jumped out to early leads in each contest, but Kutztown rallied to sweep a nonconference doubleheader, 9-2 and 6-3, on Tuesday afternoon at North Campus Field.
The Wildcats (7-7) scored in the top of the first in each game, but the Golden Bears (21-7), answered in the home half and went on to sweep the doubleheader.
GAME 1:
Haley Downin started the game off with a single to shortstop and was on third with two outs. Annie Davila reached on an error, allowing the Wildcats to score the game's first run.
Kutztown tied the game with a solo shot with two outs in the bottom of the first, and then took the lead with a three-run homer by the same batter in the third. A two-run single in the fourth gave the home team a 6-1 lead, followed by a two-run double two batters later put the Bears up 8-1.
Alyssa Velasquez started the sixth with a leadoff single and Isabella Eleazar brought her home with a single up the middle. But that is all the Wildcats would get in the sixth.
Brianna Hughes then hit her third homer of the game to lead off the sixth, giving the Bears a 9-2 lead.
Haley Downin as the lone Wildcats with multiple hits in the opener, going 2-for-4. Sara Miller hit a double in the loss.
GAME 2:
With two outs and the bases empty in the top of the first, Lauren Lopez started a rally with a single up the middle. Annie Davila score Lopez to take the lead and the Alyssa Velasquez added another RBI single in the inning to make it a quick 2-0 lead.
But the Golden Bears answered in the home half of the first once again, as the first three batters reached base with a double and back-to-back walks. Jenna Lipowski brought all three runners home with a grand slam, giving the home team a 4-2 lead.
Alicia Bruce brought he Wildcats to within a run by walking with the bases loaded in the fourth, but that is as close as they would get as they left two runners on in the sixth with their only other threat. Another two-run shot in the bottom of the sixth gave the Golden Bears their insurance runs, leading to the 6-3 final score.
Lauren Lopez, Annie Davila, and Alyssa Velasquez all had hits for the Wildcats in the loss.
UP NEXT:
The Wildcats return to Central Atlantic Collegiate Conference play on Wednesday when they host Jefferson in a doubleheader at Asbury Field. First pitch is scheduled for 2:30 p.m.